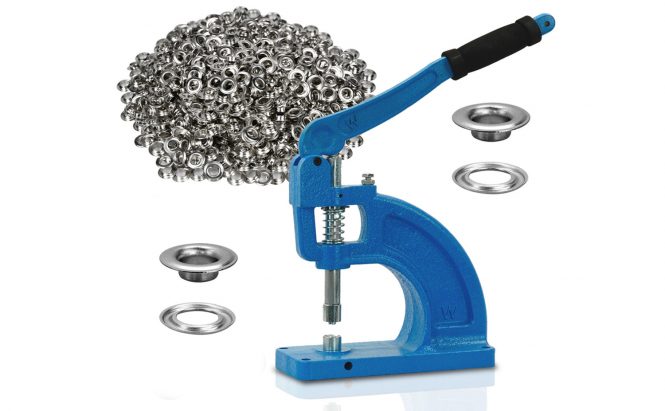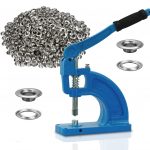 Eyelet Machines
Eyelet Machines M3 banner eyelet bundle.
Eyelet Machines M3 eyelet machine + 500 eyelets
Designed for banner eyeleting Size choose from: #3(8mm), #4(10mm), #5(12mm), #6(13.5mm)Die included.  Weight 8kg
Made of cast iron, heavy duty grommet machine but still portable.
Hand-operating.
Self piercing: cuts a hole and sets an eyelet simultaneously.
Handle:
Long, heavy, solid handle generate enough leverage to punch through the very thick banner materials. Foam wrap gives extra grip yet comfort.
Improved design:
Snap holding punch head holds the eyelet automatically, making the eyeleting easier, faster and more precise!
The base is bored so you can mount it to a table or use it as a portable unit.
The adjustable stop screw gives you just the right amount of pressure to close the eyelets properly.
Need other methods of fixing or fastening ? Check out our full range here: Fixings