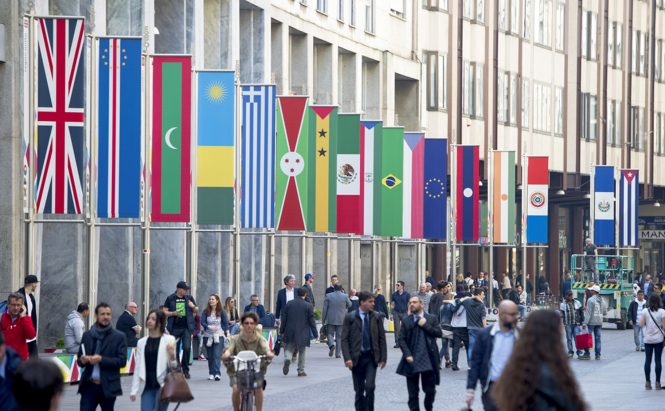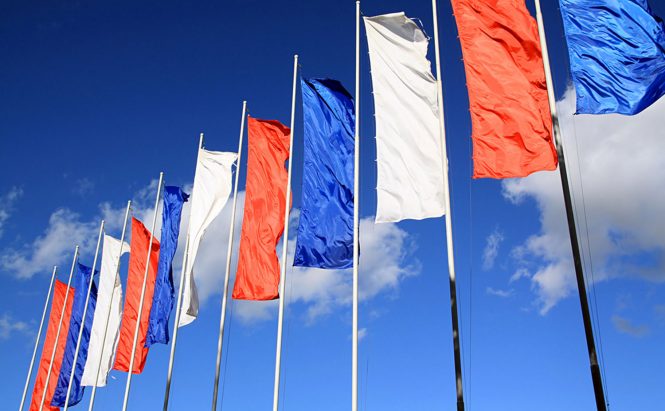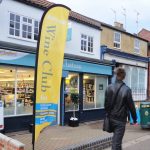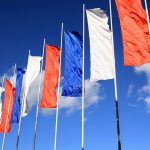 Printable Polyester Flag Material
Our flag material can be used for backgrounds or horizons at trade shows, show rooms, theatres and wherever a textile banner with a see-through or double-sided effect is needed.
This  material features a liner to prevent soiling of the machine by the inks. The printed image will be visible on the reverse side of the fabric after printing, on removal of the liner.
This fabric must always be hemmed and can be printed using Eco-Solvent, Solvent and UV Curable Inks.
Can be used for short term outdoor applications.
Check out our other Digital Printing products here: Digital