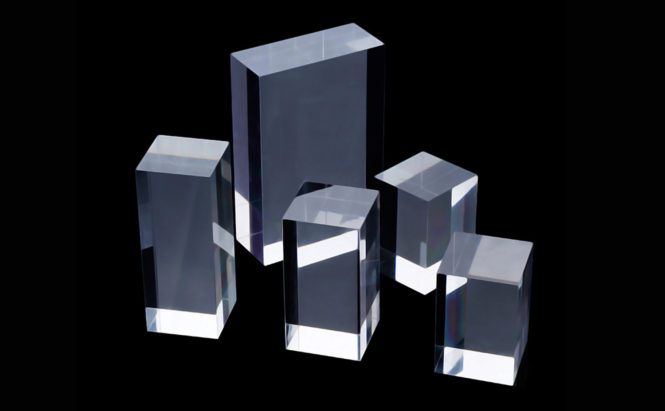 We now offer machine Diamond Polishing on Acrylic.
What is Diamond Polishing?
To achieve Diamond Polishing your pre-cut Acrylic sheets pass through a specially designed machine.
Sharp, fast-rotating diamonds run over the edges of the sheet to create a high quality finish.
Why should I have my Acrylic Diamond Polished?
Diamond Polishing yields a clean, crisp edge to your acrylic, so it is highly recommended for high quality display products where a professional finish is required.
Will it affect the visibility within my sheet?
Yes, it improves the visibility of your acrylic giving you perfect optical clarity.
Does Diamond Polishing work on all types of Acrylic?
While all types of Acrylic including clear and coloured can be Diamond Polished, it is exclusively for straight or sloping edges.
It is not compatible with rounded or curved edges, such as ovals or circles. For curved edges – flame polishing must be used.